The nominal author of this regular series, Yellow Fever, is on vacation these days. So, I figured I'd whip something up. Something linky. With just an added dash of link. And an extreme Marxist bias! I mean we are from Berkeley, right? And don't worry, we are aware of Bridgford, Hydro's drafting something up about it.
LINK #1: Comrade DeSean Jackson understands the nature of the communal demands. From each according to his ability, to each according to his need! He must do not for himself, but instead for the greater entity: the team. ""I just want to do anything and everything possible to help out this team. I don't want to come in expecting to do too much or not expecting to do too much. Any way I can fit in, that's what I'm willing to do."" said the reformed Trotski-ite. He hopes to succeed better than the previous six WRs taken by Andy Reid: Billy McMullin, Gari Scott, Todd Pinkston, Reggie Brown, Freddy Mitchell, and Freddy Mitchell's hands. Wow! Really shooting for the stars there, DeSean.
Sub-link: Glorious Punt Returner Of Sun-Rising Skill is also featured on the front cover of a video game. Such as: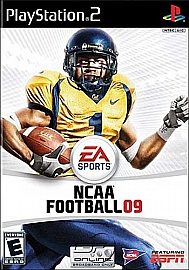 The California Golden Blogs *would* congratulate DeSean on this achievement, BUT video games are the modern day opiate for the masses. The bourgeois hopes that the proletariat will lay down their arms in the global struggle against capitalism to pick up their copies of Guitar Hero or Rock Band. Golden Running Runner Of SupraHuman Ability should know better! Punt returners of the world unite, you have nothing to lose but your drum kit and microphone!
LINK #2: Potential Capitalist Pig Tom Schneider has joined another team! Oh noes! The central NCAA politburo has rejected Shneider's bid to return to Cal and so he must ply his trade elsewise. Here's the money quote: ""I was expecting this bumbling town, but I was really impressed," Schneider said. "They have regular stores, like Best Buy and Target."" Schneider's fairly controversial thesis is that Alabama as both a concept and a state isn't really just crazy hick weird like you might think. Thanks, Tom! Making us Dub See-ers look good!
LINK #3: Lavelle Hawkins is kinda like Derrick Mason. But better? How can one player be better than another when we are all equals in the great battle against capitalism? Good call. Clearly, Lavelle is equal to Derrick Mason! This is how the bosses keep divisions within the worker class. All of history is class strife! We must not allow the bosses to slice us up like this. Lavelle MUST be equal to Derrick Mason! For all global future success! He is the vanguard of the wide receivers!
LINK #4: Photos of some of the draft picks in camp. Now you can *see* the football proletariat get exploited by the ruling owner class. Such as:
"Take that ball for all workers, Justin! The bosses may no longer have the means of production!"
LINK #5: An ESPN analyst has Cal baseball going to Omaha. According to his projection, we'd be in Nashville and potentially face off against something called a Lipscomb. Many people would be shocked to find that Karl Marx LOVED baseball. And baseball loved him. He had quite the cult following back in the 1800s. Where do you think Johnny Damon got his inspiration:
I think I once saw a "Karl Is My Homeproley" shirt sold at a 19th century Urban Outfitters. Yes, Urban Outfitters existed in the 19th century. And it was brutally overpriced back then. 3 bees for a pair of pantaloons! Nothing has changed. Nothing has changed.
LINK #6: Much to the frustration of the California Golden Blogs, the Cal Band is engaged in a "voting contest" to see best college marching band. The best college marching band should be chosen by the Party Newspaper, Pravda. But since the cultural zeitgeist of the Best.Damn.Band.In.The.Land cannot be trumpeted by the party mouthpiece, voting *sigh* must be employed. Cal faces off against Troy State. Vote for Cal, people! This is an excerpt what Pravda had to say about Troy State in a recent editorial entitled "Muddle Instead Of Music" with an anonymous byline:
"With the general cultural development of our country there grew also the necessity for good music. At no time and in no other place has the composer had a more appreciative audience. The people expect good songs, but also good instrumental works, and good marching band halftime shows.
Certain theatres are presenting to the new culturally mature American public Troy State's marching band as an innovation and achievement. Musical criticism, always ready to serve, has praised the marching band to the skies, and given it resounding glory. The marching band, instead of hearing serious criticism, which could have helped them in their future work, hears only enthusiastic compliments.

From the first minute, the listener is shocked by deliberate dissonance, by a confused stream of sound. Snatches of melody, the beginnngs of a musical phrase, are drowned, emerge again, and disappear in a grinding and squealing roar. To follow this "music" is most difficult; to remember it, impossible.
Boy did I just waste your time! That's a joke (used in the loosest sense of the word), that even many Shostakovich fans might not get.
"You don't even know who I am"
But hey don't blame me when the entire Troy State marching band gets hauled off to the gulag (i.e. the cellar under Mack Brown's house). You won't be able to hear the Sound of the South through those sound-proof walls! What? Too soon?
Ok, fair enough fair enough. Can I interest you in a joke about Mack Brown's rather disastrous choice to allow Barabbas to go free instead?? Really takes the onus off of us Jews for that one. Then again, Barabbas probably wouldn't have died for our (your?) sins, so I guess it evens out.
(Metaedit: Can I just say that that is the least funny, most hilarious joke I have ever written. It manages to involve a)Marxism, b)20th century Russian composer Dmitri Shostakovich, c)Shostakovich's relationship with Stalin as it regards the legendary Pravda article, "Muddle Instead Of Music", d)that Family Guy episode where Peter doesn't know who Benjamin Disraeli is, e)marching bands, f)that emotionally devastating Austrian cellar situation, g)Cal fans' everloving hatred for Mack Brown, h)Biblical history, and i)two thousand years of blood libel. What, I couldn't stuff a Rachmaninoff's 5th Piano Concerto joke in there somewhere?
And the best part. The target audience! College football fans. Oh, college FOOTBALL fans. Yeah, those bastions of Soviet culture and Biblical knowledge. Well, maybe Biblical knowledge. Most of them probably won't make it past "20th century Russian composer" without moving on to the next Link. EPIC PHAIL! I love it! I love it! You're just begging for Yellow Fever to come back from vacation, aren't you? I'm so filled with self-loathing right now. Now I know how Dennis Miller feels.)
LINK #7: Forget Marxism (and that most of the Link #6 joke, please). The politics of failure have failed! People can, should, and MUST earn what they deserve. And by people, I mean Tedford. And by Tedford, I mean GOD! According to the Chron, Teddyboy makes the most money of an UC employee. Take that, Phillip Leboit! Capitalism rocks! Just like video games, minor Alabama colleges, AND THE CALIFORNIA MARCHING BAND!
Next week, Yellow Fever will return and this series will return to a calm, genuinely hilarious normalcy. I'm filled with self-loathing! Until then, vote for the Cal marching band above and GO BEARS!